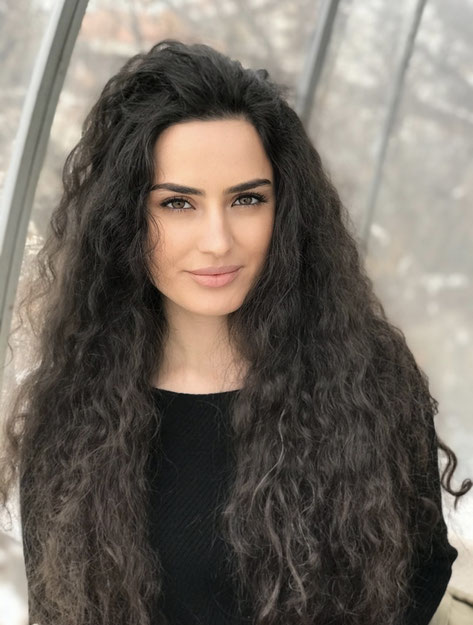 The coal and Energy Agreement was more of a peace agreement, one way of keeping France and Germany from fighting each other. After the Paris Agreement was signed and came into force, there was nothing for 30 years on EU energy policy. EU did many things but never looked into energy. Why? It was not a transborder issue. It was not concerned with the energy sector in the sense of trading, how the companies need to be structured and how the networks would be governed. The most important is the architecture and structure of how it was designed.
Ideological aspect – EU, for a long time, believed that energy is an area where the market should play a role and energy is a service public, and the state's job is to make its safety and security and supply affordable prices. Of course, it was reflected in how companies were designed. They were all monopolists in their own countries. EC first went when they saw that the proposed package was not very light. In the case of the third package, they developed unbundling. So, the EU infringes all MS with this kind of structure and its monopolies.
With limited success, the mindset has changed. How did it change? Late 80th, and early 90th, somebody was convinced that maybe the EU should think about energy as a commodity and tradeable, and it is doable. The influence of neoliberal, and as a result, the EU decided that power could be integrated into the economy, which took some time. The second is grid architecture. The system was never designed to have a sufficient number and capacity interconnections to allow commercial trade. This needed to be corrected, and it is still happening today. The first integration steps were taken on technically. Technical operators were discussing standards on how to keep electricity stable. And then were these packages and infringement procedures. The aim of it is unbundling etc.
EU is diverse in its energy mixes. So, now the EU wants to create an internal market. The EU is working on infrastructure motivated by an ambition to make something useful out of this diversity, together with politicians wanting to put it in the direction of security and sustainability, leading finally to the text in the EU constitution first and then in the Lisbon Treaty. Article 194 probably has to be rewritten because, first of all, the EU does not have the static triangular anymore, the EU has clear supremacy over climate change (decarbonization), and we realized in the meantime that these things cannot be looked at in isolation (market, security, and sustainability) but that you have to look at it more holistically without even knowing how to trade out of it. What is the sovereignty of the energy mix? Do you think MS has been rightfully and successfully safeguarded over time, as stipulated herein in Article 194? Is it a time when the EU says goodbye to each country's control over energy mixes? Let us take Poland as an example here. It heavily bases its energy mix on coal, making them less enthusiastic about decarbonization. They have all these legacy issues. This is also displayed as a choice for energy sources and how to explore them. However, in reality, we have so many elements that you can argue that it does not exist anymore.
High pipeline diplomacy means EU diplomats being involved in something done by business building a pipeline, exercising all the steps needed to magnitude upper running, and maybe national diplomats from the foreign offices. The EU had to consider issues only tax, and oil company executives had weighed: where to drill for gas, which country to conclude and negotiate concession agreements, supply agreements, and how to build pipelines. So, which was the best place at that time? We are now in the early 20th; where was everybody looking? Russia has a dominant position; Norway is a friendly player, but it will never be able to replace even partially Russia. The EU's production is declining in the Netherlands and the North seas. Azerbaijan, Turkmenistan, and Iran can be the new gas frontier for the EU. So, suddenly, EU delegations traveled to one of these "new destinations": Azerbaijan. Shah Deniz's gas field was supposed to be a new gas source for Europe. That was already, to a certain extent, defeat or partial failure because the EU was thinking much more significant than it initially wanted to get to Turkmenistan – one of the potential biggest gas producers in the world and then to Iran took itself out very quickly. Turkmenistan was separated from the EU by a long stretch of land between the Caspian Sea. So, how do you get to the EU – you need to build a pipeline under the Caspian sea. That was problem number one. Then the EU comes back to ownership. The UN on the law of the sea. It was unclear which part of the Caspian Sea belonged to, and it became clear only recently.
Moreover, with all this unclarity, they thought that all the neighboring states would never build the pipeline, especially one of Russia's neighbors. So, it was legal uncertainty, and then it was settled that it is not a sea but a lake, so different rules apply. Nevertheless, it did not provide the clarity that was needed. Also, the rulers of Turkmenistan had a different approach to settlement than the EU (with other companies, you need to sign an agreement with different ones, something about a cartel). Turkmen rulers wanted to talk only to one person.
Meanwhile, the real focus was on Shah Deniz in Azerbaijan. They understood a bit better the EU's needs. Furthermore, the top deal was made that gas could be distilled in the EU. Nevertheless, how to get it there? Moreover, that was a moment or idea of creating a Southern Corridor. This corridor is also why Energy Community came to exist because the EU thought they would have gas from Azerbaijan through Georgia, Turkey, Bulgaria, and Romania. Those countries at the time were not in the EU, so the EU needed an organization that brought stability and, if possible, the EU rules to all these countries.
Furthermore, they started negotiating with all these countries. At some point, Turkey dropped out, and at the very last moment, they found excuses not to sign. One was that they did not like the directive, which is part of the acquis. Moreover, others agreed to prepare a leading ground for Southern Corridor. Within its corridor was an EU project called Nabucco.
Furthermore, that was an extensive significance line (bins kb m in a year) with massive capacity, over-designed because, over time, the EU was expecting a considerable increase in demand for gas, which never really materialized and was not very well-played. The EU sees difficulties in export, and politicians are trying to make a commercial deal. EU did not get behind the companies, especially those that drilled and produced gas in the Caspian Sea. Those companies developed the same idea – to bring gas to Turkey, then cross Greece, Albania, and land in Italy. They thought it was more feasible. So, the commercial project won over the political one, and it was a lesson learned for the EU. If there is no commercial interest, those who will transport gas, so you need your markets prepared – supply and demand; otherwise, no one invests millions in building pipelines underground. So, Nabucco failed, but the Trans Adriatic Pipeline succeeded, and the building is now being finalized. It goes through Turkey, Greece, Albania, and Italy. Italy is a heated discussion on whether this project should be supported, particularly from the environmental point of view because this is a tourist area with old olive trees. They have made great efforts to make the environmental impact as small as possible. So, this pipeline will bring alternative gas from Azerbaijan. However, the picture seems to be different as a quarter of the gas delivered to the EU under TANAP belongs to Russia. So, via Azerbaijan Russia continues to sell its gas to Europe. The EU market is not developing as people expected it in terms of gas.
What was interesting was what another party was doing because Russia was not just watching quietly, but they had their project – the South Stream. It was a massive pipeline they wanted to build through the Black sea, which was a huge technological challenge. You have ships that cost millions a day to lay these pipelines. In addition, the sea is steam, so you must make sure that gas can be pumped – you must install so-called compression stations somewhere undersea. So, there is a huge challenge and cost, and there is no hope of ever recouping this cost.
Nevertheless, Russia used it to form alliances with the countries on the root. Because all these countries were also very eager for investment, all these pipelines said we would build roads, employ local people, and in the end, you will have many transit fees. In Russia's case, they made a mistake – they concluded intergovernmental agreements with each country (Bulgaria, etc.). These agreements were not in line with the EU legislation, so it was easy for the EU to say that what Russia was building was illegal. Energy Community had the same concern for Serbia, which also signed one of these agreements. Gazprom was also working on the North Side, where they already had a channel – NS1 and NS2 are one in the market.
Now the EU is moving to the security of supply. First, it must have been discussed as a natural resource. However, the security of supply is only one aspect of this, and it is not only gas, oil, or natural resources – it is also a topic for electricity. What is more important – the security of gas or electricity supply? Probably, electricity. In the future, even more. By the way, heating can also be done by electricity.
In gas, we always focus on bug crises. From time to time, the EU expects gas cuts of Russian gas, lights to go out of control, etc. Nevertheless, these electricity crises have been prevented, or most of them so far. However, the sun does not shine every day, the wind does not blow, or vice versa is a potential security supply crisis. Sometimes the EU is so close to avoiding it. Within this complex of decarbonization and electricity, think of these security issues in this geopolitical context and Russia – that would be a tiny part of the picture. However, what matters now and in the future is whether the EU gets its electricity systems right. So, these cold war stories of who had the gas and who did not still matter, and working for people in EC or other EU institutions. However, the real challenge is technical, and it has been done by people who have never seen a spotlight.
We look at the US; of course, gas plays a significant role and has a beneficial tax. It helped decarbonize the US as we are betting on renewables; they were betting on horizontal? The question is, how do we position ourselves globally? The fact that we are just one continent among many and maybe not the most impressive one in the eyes of gas and oil companies. Moreover, the EU is in a transitioning period, surrounded by neighbors on whom the EU depends and how it affects our policy.