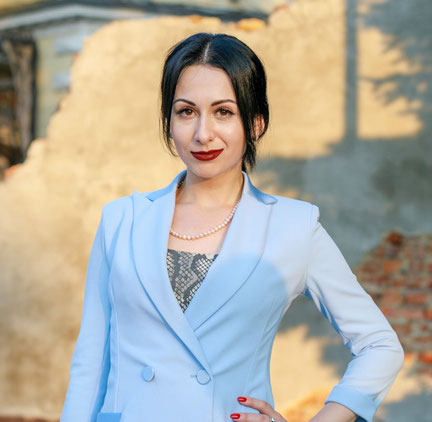 Please, give us an insight into your multifaceted career.


Thank you for the question.  I'm a civil and political activist having several Master's Degrees including Diplomacy and Military Science; political technologist; national security and defense expert, the Ministry of Defense of Ukraine's Office project ideologist; lector of the "Center of Political Education"; from 2014 – active participant of social and political life in Ukraine, likewise concerning the Army's popularization and the Armed Forces of Ukraine development; Chairperson of the non-governmental organization "State of Law"; founder of the occupational guidance for schoolchildren from socially vulnerable groups "Start in life"; founder of the educational initiative for the country's regions "Do Politics Effectively".

In frames of my professional occupation, I've gone the way from advisor through the Member of Parliament to a political technologist, Chief of the political Party's political office (combining information policy, special projects, Army's popularization) to an independent expert, civil and political activist. 
According to a recent poll (Pew Research Center 2019), 79% of Ukrainians have a favorable view of the EU. The European path seems to be beyond question for the public. Could you share your view of the public opinion as well as of the achievements and throwbacks of the reform process and EU–Ukraine relations?
No doubts that most of Ukrainians speak in support of our European and Atlantic integration because, first of all, it means development of our country, the long-expected visa-free regime and a huge field for collaboration.
In a more broad sense, it means reforms in different spheres and modernization of these spheres, strengthening the rule of law, visa-free regime, economic integration and regulatory approximation with the EU in sectors such as digital economy, trade facilitation, customs cooperation and Justice and Home Affairs, within the framework of the Association Agreement, climate and environmental policies, reforms in the energy sector etc.
For the recent years, our country has implemented many reforms using international experience, and, after these years, I can say that the key on the way to qualitative reforms is the adaptation of international experience inside of any country. For example, according to the mind of many qualified experts, conditions given to us by the International Monetary Fund aren't rather advantageous for Ukraine.
I believe we will continue our collaboration with the EU in frames of mutual agreed conditions.
COVID-19 is a stress test for every government around the world. How would you describe the situation in Ukraine?
I agree and believe the whole world could recover from the COVID-19 soon.
For today, we have more than 25 thousand of infected people in Ukraine with more than 10 thousand of recovered from the virus according to the official statistics data. As almost all countries of Europe, we have a period of systematic easing of quarantine's requirements. For example, our railway service is resumed, restaurants and cafes are reopened, likewise the work of mass public transport is resumed, too, and we are waiting for air travel restrictions to be lifted.
I believe that the situation concerning COVID-19 will be a great lesson for our government, especially with regard to adopting foreign experience in struggling new challenges, and governmental economic programs implementing.
Likewise, we should remember that the whole world is changing, and economic approaches and the main programs of states' development are changing, too, and Ukraine is ready to become a trusted partner for other countries in terms of implementing the approaches of development.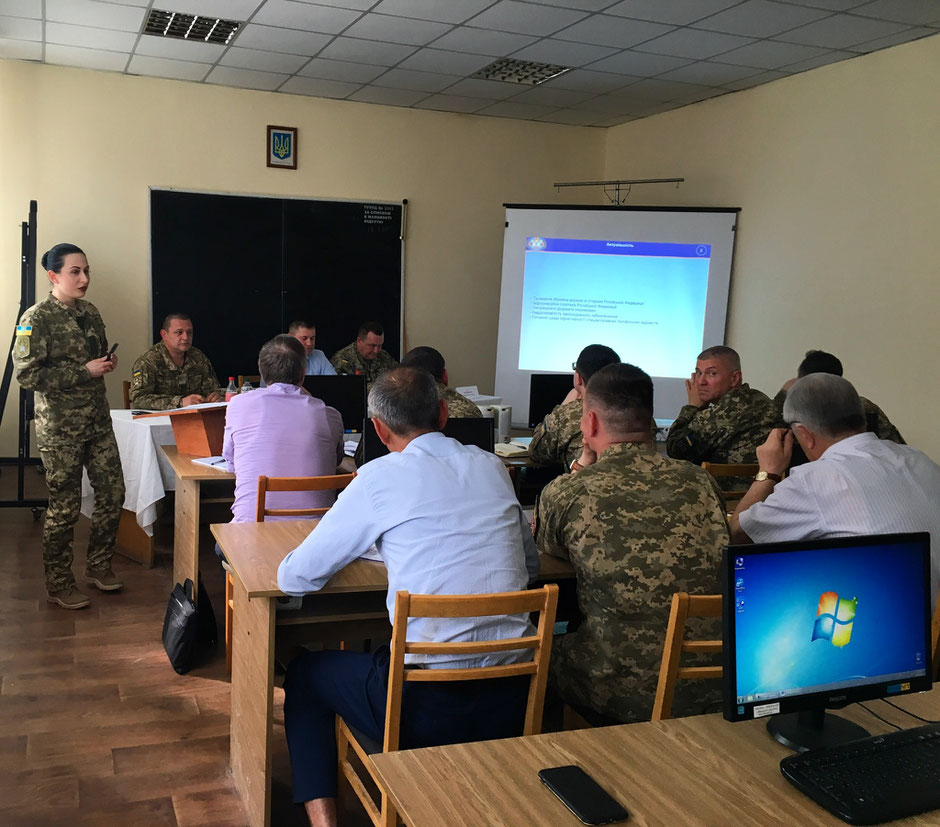 What is your analysis of the current situation in the Donbass region? Is the slight tendency towards pacification over yet?


Of course, I would like to say that Ukraine is walking confidently towards peace or is some kind of frozen war, but I can't observe either peace or just frozen war when hearing news about the wounded and fatalities, and, likewise, living with knowledge that the part of my country is occupied. A bitter reality that we have to recognize.


In current time, we have continuing shooting attacks from the side of the enemy every day, including the use of weapons forbidden by the Minsk Agreements. This fact gives us reasons for the conclusions that creating new law mechanisms is necessary for establishment of peace and shooting attacks stopping. Undoubtedly, the project of Russia Federation has failed, and solving the question of this war for Russia in frames of law means confession of its invasion and amenability concerning war crimes.
I totally agree with the statement that each of sides implicated in war crimes should receive punishment.