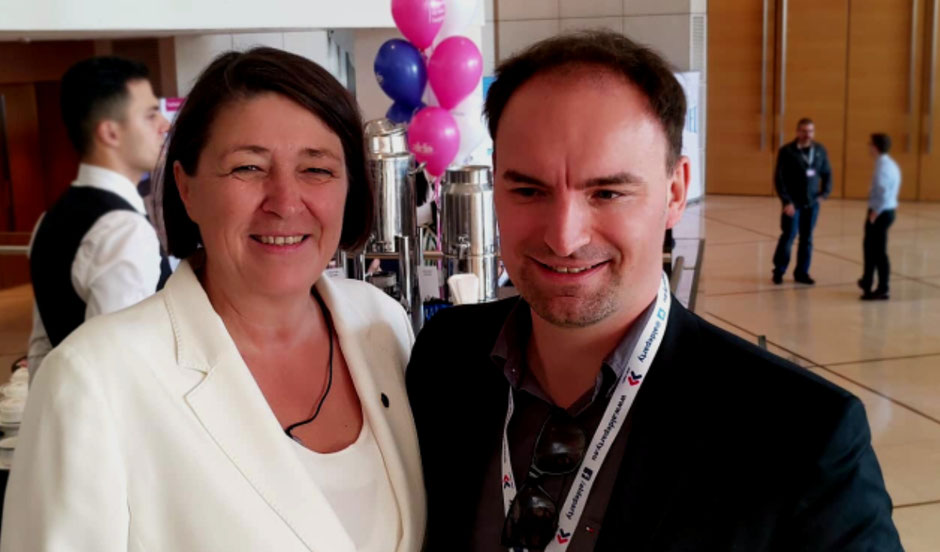 Ms. Bulc, thank you for your service as the European Commissioner for Transport. Could you tell us what achievements can be highlighted and what aims still not accomplished?


Let me start with the second part. The EU is a never ending project of democracy and peace. It requires our ongoing attention and it is as strong and as progressive as the people that co-create it. Most of the challenges ahead of us are today still unknown. But they are few that we need to pay a special attention to: consequences of climate change, social fairness, citizens' participation, consequences of digital/AI, consequences of knowledge gaps, the tendency to overpower the will of people with the will of self-proclaimed  elites, and much more. But that is the nature of life. I was very proud and honoured to serve as a Member of the European Commission for the last 5 years.

It is also very hard to single out one or two achievements. But I know that together with my team we touched people's hearts by putting the road safety, women in transport and innovation at the top of our agenda. But one cannot overlook eur 230+ billion investments in the EU transport, signature of the Transport Community Treaty for Western Balkans and the opening of its office in Belgrade, legislations for decarbonisation, digitalisation, global partnerships, aviation strategy etc. As a result the Transport Union has become as strong ecosystem  based community with close cooperation and co-creation of all stakeholders.

How could we make European transport system green and efficient at the same time? What are the key technologies for the future?


This requires a strong system approach on all levels and close cooperation with other sectors like energy and telecommunication. The long term vision is clear "Vision Zero by 2050". There are 4 major drivers of the green agenda for the EU Transport Union:


1.Green vehicles, ships and planes, and the corresponding green infrastructure to ensure access to non-polluting energies and fuels. Today that includes: electricity based on batteries or hydrogen, biofuels, artificial fuels.

2. Green sources of energy: wind, tide, sun, something new….

3. New business models supported by public transport and micro mobility, along with collaborative and shared services (mobility as a service – MAAS)

4.Innovation in behaviour and social models like move from owning to using, urban planning and design, autonomous mobility

How would you describe the work between the European Commission and the European Parliament? Sparring, partnership or even fighting?


The political structures for co-decision processes are most advanced in the world and we need to continue to evolve them, bringing street democracy on board as an important leg of the overall democratic models. Trinity structure, in comparison with the dual systems in other countries, offers a true democratic space within which we negotiate and deliver decisions.  There is, however, room for improvement in tools and in the processes themselves. There is also an opportunity to think about how to minimise the scope of the non-invited public in our public consultations and participation.
Could you give us some insights about your plans for the future?


First, a good vacation. Commission and the EU is a strong part of every cell of mine. Than I will see where I can best use these rich and deep experiences. I sincerely would like to continue to serve my beautiful Slovenia and the exuberating EU, while co-creating this exciting eco-civilisation that is emerging from a global consciousness.
What is your first impression about the new Commission?


The new Commission is as diversified as the EU itself. It will be facing many challenges that will give it a chance to prove itself and lead Europeans to a sustainable, people focus future. I wish them all the best, especially to my fellow liberals. 
---